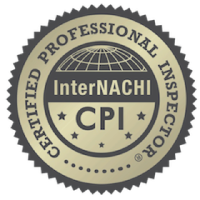 Christopher Swatt
Certified Professional Inspector (CPI)®
Christopher Swatt is the owner and inspector of Clarity Home Inspection. Chris takes every possible measure that he can as a home inspection professional to protect his clients from the pitfalls with which home-buyers often must contend. The insights that Chris works tirelessly to discover and share will paint a precisely detailed picture of what the home will provide, affording an opportunity to negotiate last-minute changes that will make for a safer and more financially assured investment.
CREDENTIALS
NJ Licensed Home Inspector 24GI00209400
InterNACHI Certified Professional Inspector (CPI)
NJ Radon License #MET14329
NJ Wood Destroying Insect License #62403B
Licensed – FAA Remote Pilot UAS License #4533628
IAC2 – Mold Certified
NJ Home Improvement Contractor License #13VH11665000
A Good Home Means Everything to You, and That Means Everything to Us
Before he ventured into the home inspection trade, Christopher was a financial professional, specializing in corporate finance and tax. On the side, Christopher did a significant amount of construction and home improvement jobs for over 15 years, often conducting electrical installations and finishing work.
After experiencing some ups and downs as a home-buyer himself, Christopher saw an opportunity to help make the process smoother for others so that they didn't have to deal with the same types of setbacks. Fast forward a few years, and Chris was obtaining his license and certification as a professional home inspector—because a good home makes for better living, and it's endlessly rewarding to be in a position to help a family secure their future.


A Home Inspector Who Takes the Initiative
Availability is an all-important part of being a true, consummate professional—and Christopher is dedicated to being there for you when you need him, offering weekend appointments whenever a weekday inspection just won't cut it
Christopher also remains available via phone call long after the inspection was originally performed, answering your questions about the home and readily discussing any aspects of the inspection report for which you need further clarity
As a Certified Professional Inspector (CPI)®, Christopher has put in the hard work to earn recognition as one of the top inspectors in all of New Jersey—and he is determined day in and day out to help his clients realize the full potential of their home-buying dreams
When he's not performing a home inspection, Christopher spends as much quality time as he can with his family. Christopher is an avid musician, and he plays music at local venues several times a month—while also doing performances at a multitude of private events.
Proudly Serving North & Central New Jersey
New Jersey Home Inspections, oil tank sweeps, lead paint testing, and more throughout New Jersey with specializations in Somerset County (Basking Ridge, Bernardsville, Somerville), Morris County (Morristown, Randolph), Warren, and Hunterdon Counties.
Clarity Home Inspection
Christopher Swatt
NJ License - 24GI00209400
55 Winding Lane
Basking Ridge NJ
07920
At Clarity Home Inspection, we offer New Jersey home buyers thorough home inspections of both the interior and exterior of your prospective home including aerial drone photography.  Inspections are followed by comprehensive, easy to understand reporting within 24-48 hours.  Clarity's New Jersey Home Inspector offers additional services including oil tank sweeps, mold testing, lead paint testing, termite inspection, and radon testing.
Contact us today to request an inspection.
Weekend appointments are available when requested in advance.
CONTACT US
CALL:
TEXT:
EMAIL:
SCHEDULE: